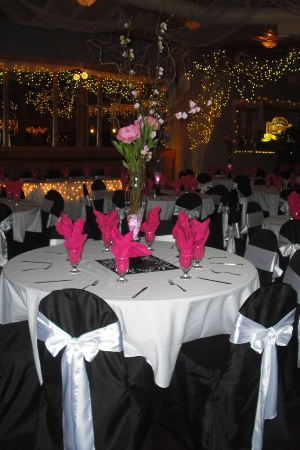 Stacey Hartman McKinley
"Lisa was absolutely amazing to work with. As a bride, I had so many ideas and visions swirling around in my head, and so many things that I wanted for my wedding day, but I had no idea how to make it all happen. That's where Lisa came in.
Not only was she able to make my visions become a reality, but she also added ideas of her own that made my venue even more perfect, down to the very last detail. So much so that even the owners wanted to take photos of my reception for their website.
Lisa was so professional, personable and accommodating. I could be completely honest with her about what I wanted. The best part about Lisa, was that she set it all up and took it all down and we didn't have to worry about a thing. So all we had to do was enjoy every moment of our wedding day."